1:2:2192 - Retribution Day
Ed Fringe 2022 Programme
Creative Team
Helen - Julie Martis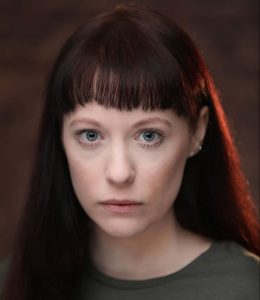 Julie is a Scottish actor working in theatre and film. Credits include Till The Violets Come, with Mothcatcher Films, Bunny, with Hopscotch Films and many others. She lives in Glasgow with her three degus and a jungle of houseplants.
Spotlight: https://www.spotlight.com/9331-9088-5303
Twitter: @juliemartis
Agent: ATWELL ARTIST MANAGEMENT LTD
Global House, 1 Ashley Avenue, Epsom, KT18 5AD
Tel: 07483 348284
info@atwellartistmanagement.com
www.atwellartistmanagement.com
David - Malcolm Jeffries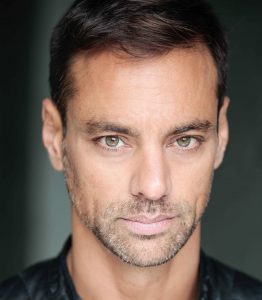 Malcolm trained at Rose Bruford college of theatre and Performance and has been lucky enough to enjoy a long and varied career as an actor. Credits include God of Carnage (OSO Arts Centre), Maryland (Bread and Roses), Innocence (Bread and Roses) and many others. He lives in London and f***ing loves crisps!
Spotlight
:
https://www.spotlight.com/4379-7838-4837
Twitter:
@malcolmjeffries
Agent:
CHERRY PARKER MANAGEMENT
15 The Fairway, Leigh, Essex SS9 4QN
Tel: 01702 522647
Mob: 07976 547066
agents@cherryparker.co.uk
www.cherryparkermanagement.com
Writer - A G Anderson - is a playwright based in the south east of England, with several plays to their name.  Andrew and AG met on Twitter a few years ago. This is A G's second work to be directed by Andrew  and to feature Malcolm Jeffries. The first, Detachment, was a ten minute drama, shot in lockdown and featured in theSpace's 1st online season, during the cancelled EdFringe of 2019, picking up an OffWestEnd, OnComm nomination. It can be found here.
Director -Andrew Bruce-Lockhart - is a  film and theatre director and producer, based in Sevenoaks. This is Andrew's first visit to the Ed Fringe, after several previous successful Camden Fringe runs with other shows, and a limited run of his play God 2.0 at the Lion and Unicorn. He has a number of feature films in production and post and is currently working on turning a play he's written, about cannibalism, into a musical. Likes to think he invented the hashtag CakeJoy.
Twitter: Blueberry Goose Theatre Group or  SendCake Films
The Play's History
1:2:2192 Retribution Day started its journey to the stage in 2019. The Ed Fringe was then cancelled and the play was put on hold.
In the meantime, during the last lock down of 2021, we made a filmed version of it. It was experimental in nature and filmed in one indoor location in London. The film has gone on to do well in the film festival circuit - picking up 11 selections and 4 wins, mainly in the experimental film category. The film also featured Malcolm and Julie.
A review of the filmed version of the play, by My Theatre Mates, https://lnkd.in/eiEEiCAN, concluded it was: "is a taut but puzzling tale of revenge."
The Play - Director's Statement
A lawyer sits in a strong room. They discuss an event in their past. An interaction that, to some, might have been water of a duck's back. But to a troubled soul, it sets in motion a plan to deliver their ultimate revenge. Now, 2192 days later, welcome to their retribution day. Because in their world, scores must be settled.
If revenge is a dish best served cold – how do you deliver retribution? This is one core questions to the play. It's a 30-minute drama (inspired by real events) about the impact of hurtful words, that asks the question – what lengths might you go to get revenge and where is that line you don't cross?
This play takes its inspiration from when Anderson worked in a law firm, where a colleague related a version of the incident at the heart of this piece, as happening to them. Anderson wanted to explore how one remark, delivered laissez-faire to a total stranger, might and probably should, have ramifications.
This play explores a worst case scenario: How destructive would a careless comment be to someone, irrelevant of gender, with mental health issues and a troubled past?
"When I wrote the piece, I originally didn't know how to end it. I was conflicted by the gender of the protagonist, so I wrote two versions. Male lead and female lead. I then discovered I felt more empathy for them when they were female, than male, and that felt strange. So, when it came to the play, when Andy decided to use both a male and a female actor to play the one character, I felt it allowed the focus of the piece to be just on the impact of careless words delivered so unkindly, and that's what I wanted to explore in this piece."  A G Anderson
Where can you see at the Ed Fringe?
TheSpace on the Mile (Theatre 1)
80 High St, Edinburgh EH1 1TH
Box Office : 0131 226 0000 or online
Venue: 39 Radisson Hotel on the Royal Mile
Curtain up: 20.10 (30m)
Aug 22-27 (30m) £7.00 (£5.00) (£20.00Family ticket)